Green Wholesale Market
People lease vending stalls at the Green Wholesale Market for selling vegetables, potatoes, mushrooms, berries and flowers. The market operates at night from April to the end of September and has both seasonal and one-time-use vending stalls. The application period for spring and summer seasonal vending stalls is from 10 February to 15 March 2023.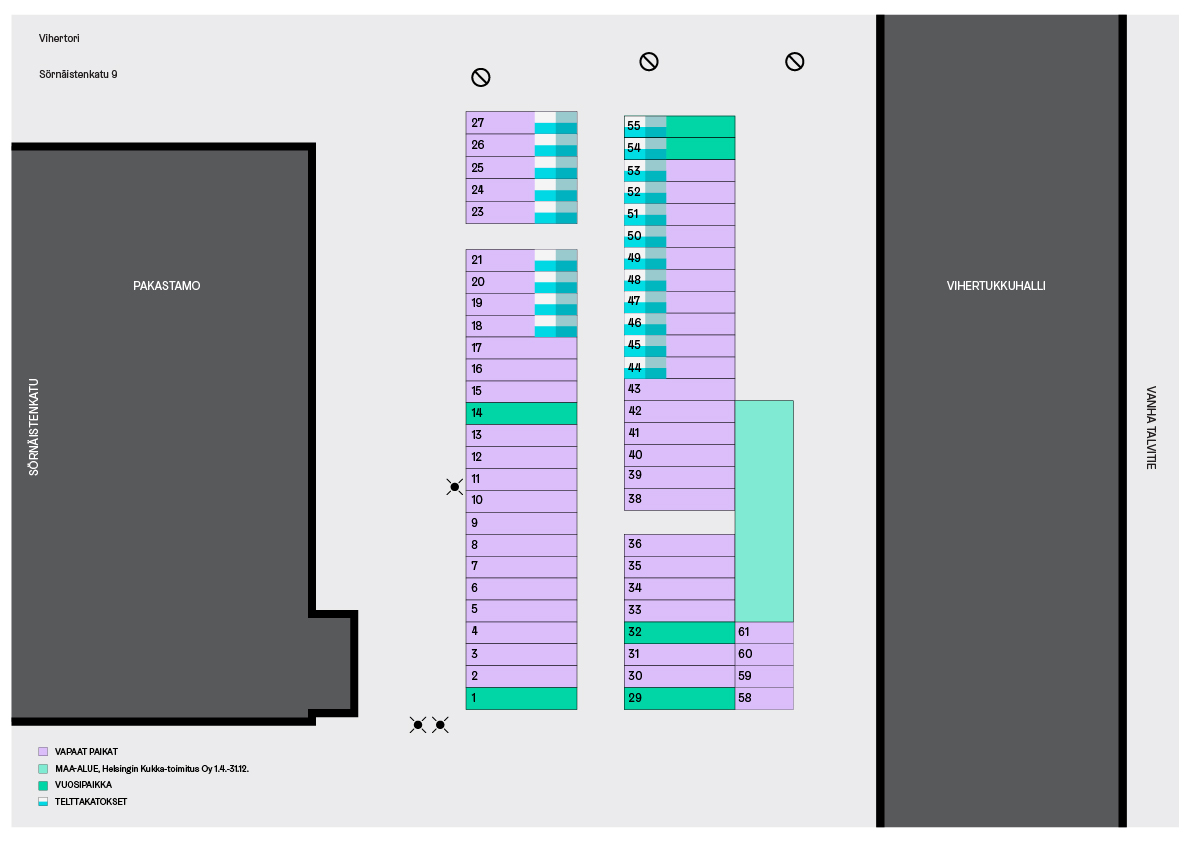 Prices 2023 (+ VAT 24%)
small vending stall €158.24/month €196.22/month
large vending stall €188.78/month €234.09/month
additional shelter €70.10/month €86.92/month

Attached below is an application that must be submitted by Wednesday 15 March 2023 by email to vuokraus@kaupunkitilat.fi or by post: Helsinki City Premises Ltd, Siltasaarenkatu 6–10, 6th floor, 00530 Helsinki.
Be sure to make your vending stall reservation in good time!

Helsinki City Premises Ltd selects operators based on their applications and grants seasonal sales permits. Your seasonal sales agreement will enter into force as soon as you have received a confirmation message regarding your sales square.
Vending stalls are charged for in one batch during the sales season.
The 2023 sales season will end as agreed with the lessee, but no later than 31 October 2023.