Facilities
Freezing Plant
Completed in 1953, the Freezing Plant is located in the Wholesale Market area in Kalasatama. The Freezing Plant features leasable freezing, cold and dry storage facilities ranging from pallet spaces and small storages to larger warehouse facilities for food industry businesses.
Note! The Freezing Plant will cease its operations on 1 October 2024, whereby premises will no longer be leased.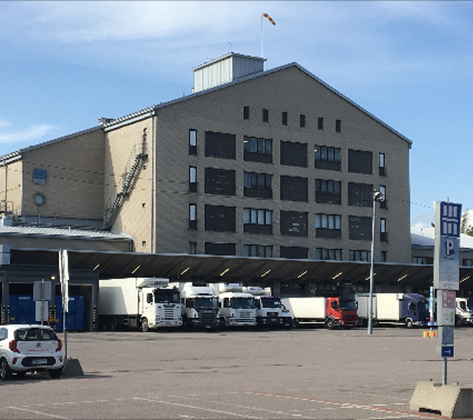 Green Wholesale Market
People lease vending stalls at the Green Wholesale Market for selling vegetables, potatoes, mushrooms, berries and flowers. The market operates at night from April to the end of September and has both seasonal and one-time-use vending stalls. The application period for vending stalls takes place in February–March.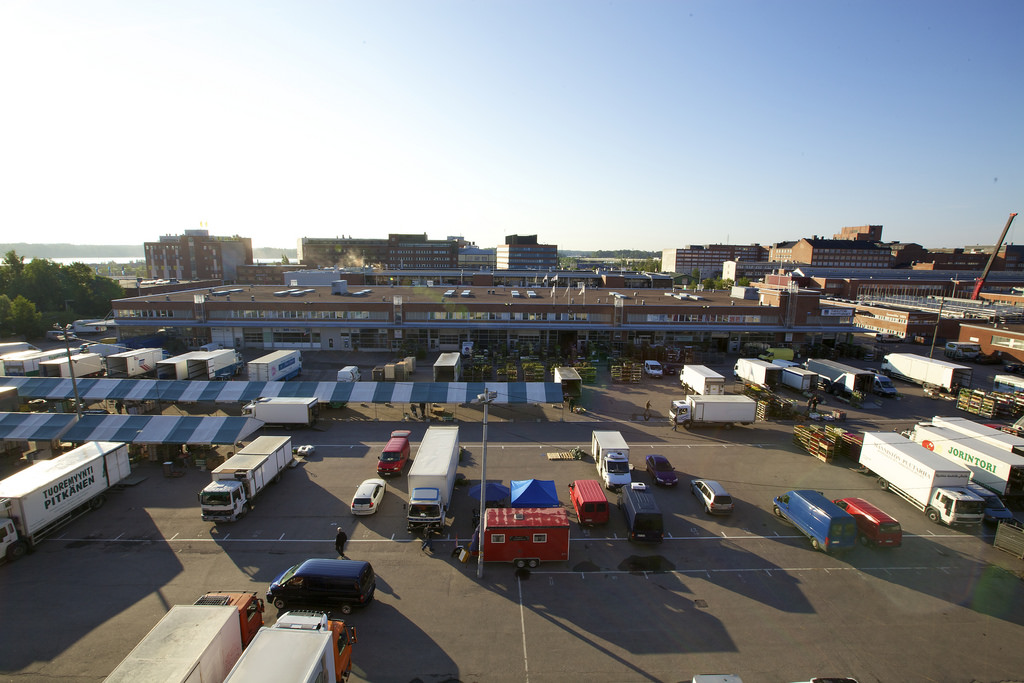 Production and business facilities
In addition to the Freezing Plant and the Green Wholesale Market, there are a large number of production, warehouse and business facilities of different types and sizes in the Wholesale Market area, which are leased primarily to food industry businesses.